The BPMA Team found new ways that we could use our tools and experience to help document historic and prominent locations.
After a couple of months trying to find a way that we could leverage our Trimble tools to help in an ethical or social way, we were approached by the Architecture & Design department of a local St. Louis area university. It started as a simple and benign demonstration of what Trimble scanner is and how it works. Then we explained how to utilize the data and spent some time sharing and coordinating the data.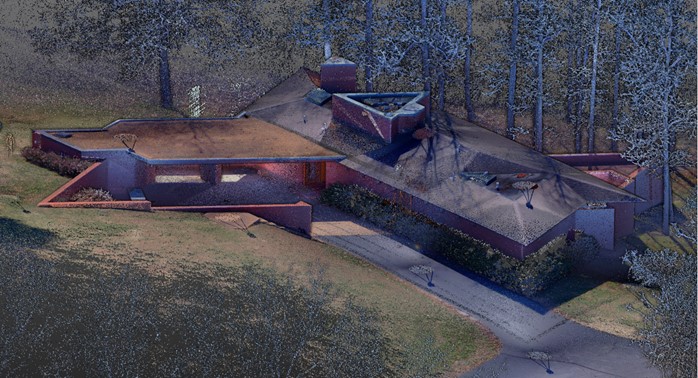 This team of students, and one highly motivated professor, were doing work to document every detail of a Frank Lloyd Wright house near the Purdue University campus in Indiana. After we met with them a couple of times in St. Louis they asked if we would be interested in joining them on a project site visit.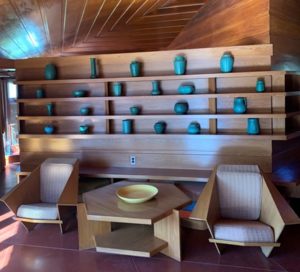 Two of us made the journey up there and we took both the new Trimble X7 as well as the TX8 laser scanners. We spent a total of 4 hours on the premises capturing both interior and exterior scans of every room, every exterior elevation and a few of the unique interior and exterior elements. Our team then took that data and processed it all into a complete document that the students could use to recreate this beautiful structure electronically. Their team is still deep in the process, but they're creating some magical data. After we returned home we completed the same process on another Frank Lloyd Wright house located in a park in our own St. Louis County.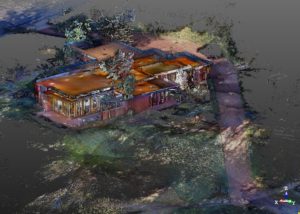 We completed the scans and refined the data at no charge to the facilities or the local university. We did this for a couple of reasons. First, we got to be part of a behind the scenes tour of these amazing houses. My Architect grandfather would have loved to have been there for that. In addition, this data is going to be leveraged to make certain that the design and craftsmanship of these works of art can be maintained for future generations to witness as well.
Special thanks to the teams from the Kraus House and the Sumara House.
Corey Bell
General Manager
BuildingPoint Mid-America